Expert Roofing Services in Tyler, TX
A well-maintained and durable roof is crucial for your property's protection, beauty, and longevity. In Tyler, TX, Gordy Roofing offers comprehensive roofing services for both residential and commercial properties. Our expertise, commitment to quality, and dedication to customer satisfaction make us the trusted choice for all your roofing needs.
The Importance of Professional Roofing Services
Whether you need a new roof installation, repairs, maintenance, or any other roofing service, entrusting the job to professionals ensures that your roof is in capable hands. Professional roofing services deliver superior craftsmanship and peace of mind knowing that your property is protected from damage caused by roof issues.
Our Range of Expert Roofing Services
At Gordy Roofing, we specialize in providing a wide range of roofing services to meet the unique needs of our clients in Tyler, TX. Our services include:
1. New Roof Installation:
We offer expert new roof installations for residential and commercial properties. Our experienced team works closely with you to determine the right roofing materials, styles, and colors that match your preferences and complement your property's aesthetics.
2. Roof Repairs:
Whether your roof has leaks, damaged shingles, deteriorated flashing, or any other issues, our skilled roofers can promptly and effectively address the problems. We conduct thorough inspections to assess the damage and provide reliable repair solutions.
3. Roof Maintenance:
Regular roof maintenance is essential for prolonging the lifespan of your roof and preventing potential issues. Our team offers comprehensive maintenance services, including inspections, cleaning, gutter maintenance, and more, to ensure your roof remains in optimal condition.
4. Roof Replacement:
When your roof reaches the end of its lifespan or sustains extensive damage, our experts can handle efficient and seamless roof replacements. We guide you through the process, help you choose the right materials, and ensure a hassle-free installation.
5. Roofing Upgrades:
If you want to enhance your property's curb appeal and energy efficiency, we offer various roofing upgrades, including energy-efficient materials, insulation installation, ventilation improvements, and more.
Why Choose Gordy Roofing for Your Roofing Needs?
Gordy Roofing is the preferred choice for roofing services in Tyler, TX. Here's why:
Experience and Expertise: With over 50 years of experience, our team has the knowledge and skills to handle any roofing project with precision and efficiency.
Superior Craftsmanship: We take pride in delivering superior craftsmanship and using high-quality materials to ensure durable and long-lasting roofs.
Customer Satisfaction: Your satisfaction is our top priority. We provide personalized attention, clear communication, and transparent pricing to ensure a smooth and stress-free roofing experience.
Licensed and Insured: Gordy Roofing is fully licensed, insured, and bonded, giving you peace of mind knowing that your property and investment are protected.
Contact Gordy Roofing for Expert Roofing Services in Tyler, TX
Regarding roofing services in Tyler, TX, you can trust Gordy Roofing. Contact us today to schedule a consultation and experience the excellence and professionalism that have made us a preferred choice for homeowners and businesses in the area. Let us provide top-quality roofing solutions that protect your property and enhance its value.
Residential Roofing in Tyler Texas
Gordy Roofing is a comprehensive roofing contractor that offers a wide variety of products and services for homeowners in East Texas. We specialize in roofing maintenance, inspections, repairs, and complete roof replacement. We work with all roof types, including asphalt, metal, slate, cedar shakes, and tile roofing.
​Roof Repairs in Tyler Texas
We offer complete repairs for all types of roofs. With an on-site assessment, we can determine the extent of the damage and then go to work to restore your roof to look new.
We understand that repairs can be an inconvenience for your family. So we provide efficient service, dependable, high-quality work, and affordable rates within your budget. Don't let roof repairs drag you down. At Gordy Roofing, we make repairs more accessible than ever!
Residential Roofing Installation in Tyler Texas
​The roof is the most critical component of any home. A sturdy roof will protect you and your family when needed. Whether you're building a new home or looking to replace your existing roof, we can guide you through the entire process. Our Texas-licensed roofers are certified to install types of roofing on any roofing system.
Roof Inspections in Tyler Texas
Gordy Roofing performs regular roof inspections for real estate transactions, insurance assessments, property preservation, and many other projects. Our point-by-point review covers every roof component, including shingles, gutters, proper ventilation, attic moisture and dry rot, warped or cracked boards, and much more.
Preventative Roof Maintenance in Tyler Texas
​Your home's roof is expected to last 25-30 years. If you want your roof to reach its life expectancy, it must undergo routine roofing inspection and maintenance every 2-3 years. Preventative maintenance keeps your roof in excellent condition. It also prevents minor issues from becoming big problems. You'll save money in the long run as you keep your home secure. Call us today, and let us help you keep your roof looking great year after year!
We have compiled a list of the services we offer in Tyler, TX :
Residential Roofing
Gordy Roofing Inc. have been providing a range of professional roofing services in the East Texas region for many decades.
New Roof Installation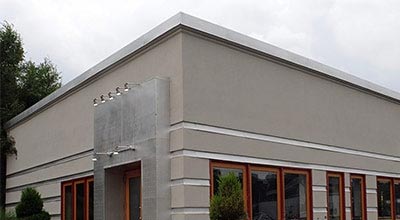 When in comes to maintaining the roof of your residential or commercial property, the best solution is having a new roof installed.
Roofing Repairs
Gordy Roofing Inc. provide a range of comprehensive repair service that cover all aspects and issues for commercial and residential roofs.
​FAQ's You Should Ask a Roofing Contractor
​Whether you're installing a brand new roof, repairing your current roof, or looking to launch a roof replacement, there's something you have to remember:
You're getting ready to invest in your home and spend money.
One of the most painful mistakes homeowners make is hiring cheap labor and purchasing cheap products, yet expecting top-tier results. While saving money is indeed a noble pursuit, the most important item on your list should be to find a reputable residential roofing contractor Texas in who is going to perform the job with integrity, honesty, and professionalism
About Tyler Texas
Tyler is a large metropolitan city in east-central Texas. Located about 100 miles southeast of Dallas, Tyler is the largest city in Smith County. Known for its long history of rose production, Tyler, Texas, is often called the Rose City, the Rose Capital, and the Rose Capital of America.  As the central hub of eastern Texas, Tyler is full of history and culture.
Gordy Roofing Company in Tyler Texas