Roofing Services East tx
We have complied a list of the services we offer :
Residential Roofing
Commercial Roofing
New Roof Installation TX
Maintenance
Roof Leaks/Repair
Metal Roofing
Gutters
Siding
Hail Damage/Storm Damage
Shingles/Design Styles
Residential Roofing
Gordy Roofing Inc. have been providing a range of professional roofing services in the East Texas region for many decades.
New Roof Installation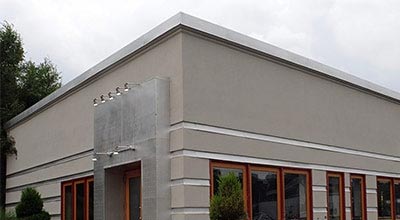 When in comes to maintaining the roof of your residential or commercial property, the best solution is having a new roof installed.
Roofing Repairs
Gordy Roofing Inc. provide a range of comprehensive repair service that cover all aspects and issues for commercial and residential roofs.
​FAQ's You Should Ask a Roofing Contractor
​Whether you're installing a brand new roof, repairing your current roof, or looking to launch a roof replacement, there's something you have to remember:
You're getting ready to invest in your home and spend money.
One of the most painful mistakes homeowners make is hiring cheap labor and purchasing cheap products, yet expecting top-tier results. While saving money is indeed a noble pursuit, the most important item on your list should be to find a reputable residential roofing contractor Texas in who is going to perform the job with integrity, honesty, and professionalism
Roofing Repair and Installation
​If you want to narrow the playing field and find the right roofing company, doing so is as simple as asking a few essential questions. Interview the contractor before you hire them. BTW, these are 'deal-breaker' questions. If you are not satisfied with the answers, then move on. Here are the essential questions:
​Q: Are you licensed?
Texas state requires a roofer be licensed. Research the code requirements in Texas. Only work with those who are licensed, so you have some accountability in case things go wrong. Be sure the license is up to date.
​Q: Are You Certified To Do This Type of Work?
There's a difference between licensing and certification. For instance, a contractor may be licensed in the state of Texas, but their certification may only be in residential roofing (as opposed to commercial roofing). Make sure the contractor is certified to perform the particular job.
Q: Do you carry Worker's Comp Insurance?
When you take a chance with construction on your property and an employee becomes injured, you might find yourself forking over thousands of dollars to pay for medical bills. To protect yourself, make sure the company you hire insures each worker.
​Q: Do you carry general liability insurance?
Liability insurance covers your property. When it comes to insurance, don't take the roofer's word for it. Ask to see an insurance certificate. This certificate will list your name and address as an additional insured, so if something happens on the job your property is covered.
​Q: Will you remove my old roof?
If the old shingles are pulled up, you will never know if you have soft spots or rotten wood beneath the current shingles. Don't let a roofer place a new roof on your house until they have taken up the old roof.
Q: Do you have a local phone number and address?
If you choose to deal with a company not local to your area, you may not be able to get the company back to fix any potential problems in the future.
Q: What is the warranty on my new roof?
Today's dimensional style shingles cost the same price as the older style shingles and also last longer. Homeowners should get at least a 25-year warranty.
​Q: Do you provide a written estimate?
Agreeing to a contract without a detailed assessment can cause problems in the long run. Be sure, before signing a contract, you have a detailed estimate for the job.
Q: Can you provide references?
This is a no-brainer. Although there are honest contractors, you should never take them at their word. Get a minimum of three references and do some serious follow-up. Ask detailed questions and get samples.