​Siding Installation in East Texas
Siding Installation Contractors
​Give your East Texas home ultimate protection all the way around with quality siding and gutters from Gordy Roofing. We offer a broad range of gutter and siding products that are perfect for your home. We install all gutters and siding exactly the way you want it. We also offer repairs and ongoing maintenance for all products that we install.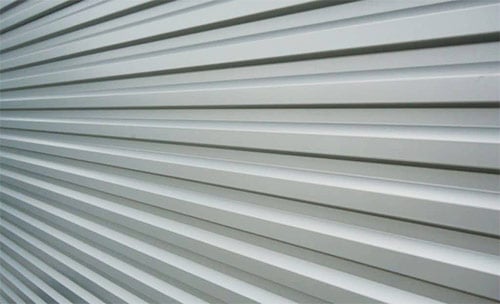 ​Innovative Siding Products
​With a huge selection of vinyl on the market today, you get the benefit of choosing which type of siding perfectly accents your home. Some of the options to choose from include vinyl siding, wood siding, brick siding, fiber-cement siding, stone siding, and veneer siding.
Features and Benefits of Siding
Nearly 30% of all homeowners in East Texas choose siding over other wall exterior materials. Siding provides superior insulation for your home both inside and out. It's wind-resistant, heat resistant, and retains its attractive finish. It also provides a great defense against rain, moisture, and humidity. It requires minimal maintenance and care and seems to last forever. Siding is easy to install, remove, and replace. Compared to many other products on the market, siding is also affordable.
Professional Siding Installation
Vinyl siding installation is a highly advanced job that should only be completed by an experienced professional company. Put the certified and siding installation team to the test, and you'll be 100% satisfied with the results. We provide comprehensive service that includes product selection, old siding removal, delivery of all materials, and installation. You get a durable product with a service that you can depend on.
​Are you looking to renovate the outside of your home? Look no further than siding. The benefits and advantages of siding are well documented. In fact, %75 of homeowners in Texas still choose siding over other types of home exterior covering. East TX. Inc. is the preferred siding installation service across and the surrounding East Texas area. Turn to us for siding installation, repair, and maintenance.
​Great Siding Options For Your Home
Not all siding is created equal. Different types of siding give your home a distinctive look. We install the following types of siding:
Vinyl Siding – The low cost, versatility, and easy maintenance of vinyl siding have helped it become the most popular siding choice in Texas.
Aluminum Siding – One of the advantages of aluminum siding is its low maintenance. Aluminum does not absorb moisture or promote the growth of mold or fungus, Aluminum base siding is thicker than many steel counterparts, making it stronger and more dent resistant.
Composite Siding – Most composite siding is utilized as building materials for the exterior of commercial structures and homes. It can give you the benefit of functionality and at the same time beauty.
​The Benefits of Siding
An Affordable Choice
Siding is a popular choice for many homeowners because it's quite cost-effective. Compared to other types of home exterior covering, siding comes in at well under the average price.
Unmatched Versatility
Today's siding is available in an unlimited array of colors, textures, and profiles to give you complete versatility in designing your dream exterior. You can find a vinyl siding style that works with both horizontal and vertical applications for any home profile.
Incredible Durability
​
Siding is specifically designed to withstand the elements, including heavy wind and impact from hail. Also, siding resists humidity and moisture so it won't rot or corrode over time.
Minimal Maintenance
Siding is about as low maintenance as it gets. Since it resists pests such as termites and blights such as rot, it will keep its original qualities for many years, giving you your money's worth.
Energy Efficient
​
Insulated siding keeps the heat inside. It places a wall of protection over the wood framework, keeping your home warmer in winter and cooler in summer.
​Don't Forget Your Soffit and Fascia!
When considering what type of siding to invest in, many homeowners forget about two critical areas of their roofing system: the soffit and fascia. While these regions mostly go unnoticed, they are an integral part of the finishing process during installation.
​You can get a little creative with both the soffit and fascia. You can either use the same type of siding or go with a different texture, pattern, or color, to accent the overall design. Whatever you choose, our contractors can install both the soffit and fascia and give your home a completed professional look.
Gutter Installation
​Over the years gutters show signs of wear and tear from exposure to the outside elements. Rain, heat, moisture, sunlight and debris cause slow deterioration. This inhibits them from effectively channeling water away from your home. Rainwater will start flowing down the sides of your home. This can cause considerable damage. New gutter installation ensures that your home is protected from excess water.  They also improve the look of your home exterior.
Great Gutter Options
There are a variety of gutters options designed to suit your home. You can choose from aluminum, steel, zinc, or vinyl gutters.
Treated steel gutters are extremely durable and can last several years.
Aluminum is lightweight and easy to install. It's also an affordable option.
Vinyl gutters are also lightweight and require little maintenance. They're available in various colors that can perfectly match your house.
Zinc gutters are constructed from high-quality materials and can withstand extreme weather conditioners.
​Add Gutter Guards for Ultimate Protection
​If you're planning to replace your gutters, then gutter guards are a wise addition to any drainage system. Gutter guards provide needed protection for your entire gutter system. When installed they are placed over the gutter. They allow rain to flow through the drainage while shielding them from branches, debris, and other elements. This allows your gutters to do what they do best – channel pure water through the gutter system and out into the yard. Say goodbye to monthly gutter clearing costs! Gutter guards are a great investment for your gutter system.